In honor of my 100th post, I asked the amazing and always cleaver Gina, from On The Daily Express, to write up some interview questions for me! Gina's blog is amazingly creative and her interview posts are so entertaining, I needed her to be part of the fun! Hopefully after reading this, you will get to know this girl behind the glam a little bit better!
Gina: What's the best and worst part about blogging?
Me: The best thing about blogging is that it truly feeds my soul. I love sharing my love of fashion in my little piece of the blogsosphere and I love being inspired by all the amazing bloggers I have "met" in the process. The worst part about blogging is that feeling of always needing something new to wear or always wearing the most current trend. I do not have an unlimited budget so, I try to shop my closet as much as possible and purchase inexpensive accessories to stay current.
Gina: What has surprised you the most about blogging?
Me:There have been a few things that have surprised me about blogging. First of all, I cannot believe how many fashion blogs are out there! Before blogging, I followed a handful of blogs, but never really realized the enormity of this platform! I love seeing and reading so many people's point of views about fashion. It's amazing! I am also surprised that people (beyond my super supportive family and friends) really like my style. I was afraid that It was going to be like one of those contestants who try out for American Idol, whose friends and family tell them they can "really sing" and then when they open their mouth, it's like nails on a chalk board. I am happily surprised that my love of fashion is well received beyond my loved ones!
Gina: Share a blogging tip or trick that you've learned through your last 100 posts.
Me:
Being organized is one of the most important things that I have learned. When I come up with an outfit idea, I make a note of it on my phone. It serves as a reminder that I have plenty of outfits for the blog when I want to shop, and it also helps when I am getting ready for my blog posts!
Gina: How would you say that blogging has affected your style or what you wear?
Me:
Blogging has only enhanced my style. I am inspired by other bloggers, what I see in the stores, on the runway, on the street, and on T.V. Blogging has made me more aware of lipstick colors, sunglasses, and other things that enhance a look that I may have overlooked in the past.
Gina: Name a celebrity whose closet you would feel comfortable getting dressed out of every day.
Me:
I absolutely love Lauren Conrad. I love her everyday style, her hair, her blog, and her clothing line. She always looks feminine and put together. She is never overdone and she is always right on trend.
Gina: If I gave you $100 to buy a pair of shoes for your 100th post, what would you choose?
Me: I would save your $100 and wait until my 900th post, where I would have accumulated $900 ($100 per 100 posts) and I would buy a pair of Valentino Rock Stud pumps in blush. Didn't even have to think about that one!
Gina: When you were a child, what did you want to be when you grew up?
Me: When I was a kid, I thought I was going to be a marine biologist. I don't know why. Maybe it was after I saw "Free Willy," who knows! I definitely never thought I would be a Speech Language Pathologist by day, moonlighting as a Fashion Blogger by night, but I am so glad that's the case!
Gina: What was your best subject in school?
Me: Oh geez! In high school, my best subject was math only because I had a math tutor that was a mathematical genius. She taught it so well, I use to kick some major butt in math. Now, I count on my fingers to add.
Gina: People might be surprised to know that...
Me:
This is a good one that I can't believe I'm admitting, but here goes nothing! People might be surprised to know that when I am out and hear a Justin Timberlake song, I immediately sing and dance (no matter where I am), totally jamming to the song! Why do I do this you ask? I do this because I am hoping someone has written to Ellen on my behalf, letting her know that I am the biggest JT fan and he will walk through the door and surprise me! I have to be prepared at all times! Don't judge!
This was so much fun! I hope you enjoyed reading this as much as I enjoyed answering these questions and hopefully gotten to know me a little bit better! Thanks for stopping by and being apart of this very special week!
Special thanks to Gina from On the Daily Express for doing this for me!
You are one amazing gal!
One more thing: Check out this fabulous feature of my floral maxi dress on one of my favorite blogs Sweaters, Stripes & Sweets!
Have an amazing Labor Day weekend Glam Squad and remember there is still time to enter the giveaway below!!
Click here to see who I'm linking up with today!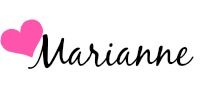 a Rafflecopter giveaway