Happy Friday Glam Squad! Halloween is less than a month away and I have to let you in on a little secret- I'm not the biggest Halloween fan. Womp womp!! Every party has a pooper and the pooper is... ME! See the thing is, I thoroughly enjoy being Marianne 365 days a year and kind of feel like finding a costume is a bit of a hassle. So why not look any further than your closet!?!? It's time to get creative! There are PLENTY of pieces out there that could lend themselves to a fun Halloween look! Below, I put together 5 costumes that include many things you may already own (i.e.; Scuba leggings, black converse, plaid button up) or things that should be added to your fall wardrobe (i.e., Over the knee boots, midi skirt)! Wasting dough on something that is ill fitting, made with material that doesn't breathe, and worn for one night seems a little crazy to me when you can add pieces to your wardrobe that can do double duty! Take a gander below and get inspired!
Hope you enjoyed this post and it got your creative juices flowing! You may not win a costume contest for the most creative look, but you will win in the game of saving money, looking fab, and making the most of things you already have!
That my Fashion Saving Tip of the Day (#FSTD)!
Have a great weekend and enjoy every day of October, it's my favorite month of the year!
Click here to see who I'm linking up with today!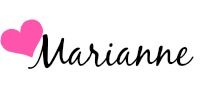 There is still time to enter in two fabulous giveaways!
In honor of Fall being in full swing now, I'm so excited to be teaming up with some beauties to give you a
$75 Starbucks gift card,
this super cute mug from
Anthropologie
, and some
Monin
syrup to go along with your coffee! To enter this Cozy Fall giveaway, simply follow the instructions on the Rafflecopter below. The giveaway will run until midnight on October 6. The more times you enter, the better the chance you have to win. Oh! Be sure to stop by and say hello to the lovelies that help make this possible.
Your Host
a Rafflecopter giveaway