Flossy:
Attracts attention with looks or nice things; someone or something that is considered cool, stylish, hot, expensive or attractive. "Oh the flossy flossy" is taken straight from the song "Glamorous" by Fergie.
Each week I link up with some super glamorous bloggers!
Monday: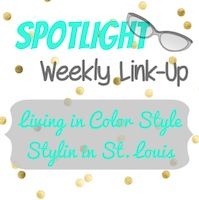 Friday:
Each month I will feature and interview my favorite bloggers and their fabulous blog!
Check out these dashing dolls that have been featured on the blog!
Click Below To Read Their Interviews!
For the Love of Leopard
/
We Shop In Heels
/
Fashion, Bing, and Other Girly Things